Imagine stepping into your kitchen, a place filled with warmth, delicious aromas, and the promise of homemade meals. But amidst the joyful chaos of cooking and creating, it's important to prioritize safety. With that in mind, we've compiled a list of the top 10 kitchen safety tips to help you navigate your culinary adventures with ease and confidence. From preventing burns to avoiding cross-contamination, these tips are designed to ensure that every moment spent in the heart of your home is both flavorful and worry-free. So let's dive in and discover the tricks to keeping your kitchen a safe haven of tasty delights, all while saving you time and money!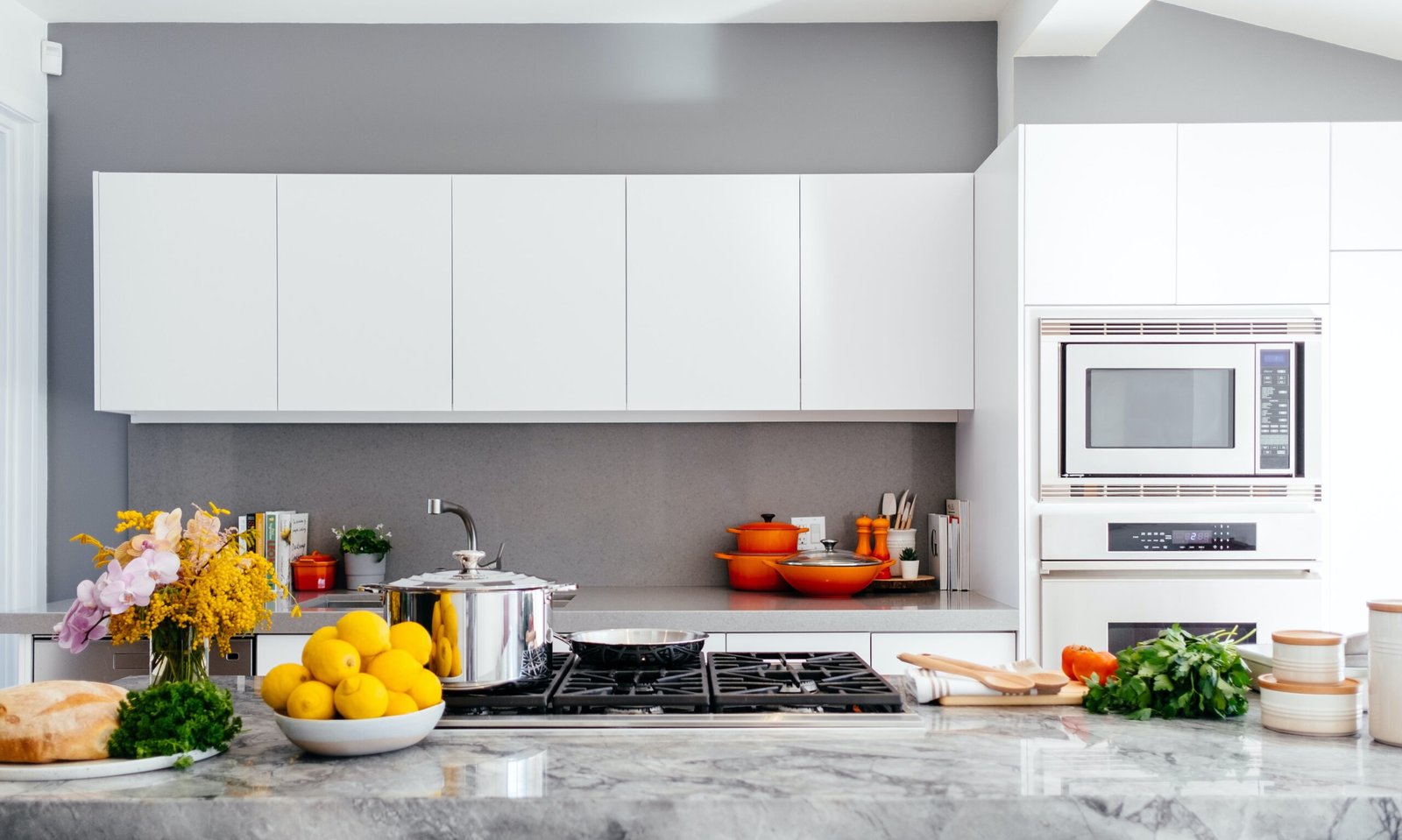 This image is property of images.unsplash.com.
Preventing Slips, Trips, and Falls
Slips, trips, and falls are common accidents that can happen in any kitchen. To prevent these accidents, it is important to take some precautions. First and foremost, always clean up spills immediately. Whether it's water, oil, or any other liquid, a slippery surface can be extremely hazardous. By taking a moment to wipe up the spill, you can avoid potential injuries.
Furthermore, using non-slip mats can significantly reduce the risk of slipping. These mats are designed with a textured surface that provides traction and stability. Placing them in areas where spills are more likely to occur, such as in front of the sink or stove, can greatly enhance your kitchen's safety.
In addition, it is important to secure any loose cords and rugs in your kitchen. Tripping over a cord or a loose rug can easily lead to a fall. By keeping cords neatly tucked away and using rug grippers or double-sided tape to secure rugs, you can minimize the chances of accidents happening.
Lastly, keep your kitchen floor clear of clutter. Objects such as shoes, toys, or bags lying on the floor can create tripping hazards. By regularly decluttering and organizing your kitchen, you can create a safer environment for yourself and your family.
Avoiding Burns and Scalds
Burns and scalds can happen in the kitchen, especially when working with hot objects and liquids. To avoid these painful accidents, there are several precautions you can take.
Firstly, always use oven mitts or potholders when handling hot items. These protective accessories provide a barrier between your hands and the heat, preventing burns. Be sure to choose mitts or potholders that are in good condition and are heat resistant.
When dealing with hot liquids, exercise caution and never rush. Take your time and use appropriate containers with secure lids to prevent spills and splashes. Hot liquids, such as boiling water or hot oil, can cause severe burns if they come into contact with the skin.
Another important step is to turn pot handles to the back of the stove. By doing so, you reduce the risk of accidentally knocking the handles and causing the contents of the pot to spill, potentially causing burns.
Lastly, it is crucial to keep children away from hot surfaces. Whether it's a hot stove, oven, or any other appliance, always ensure that children are supervised and kept at a safe distance. Installing safety gates or barriers can help prevent young children from accessing these potentially dangerous areas.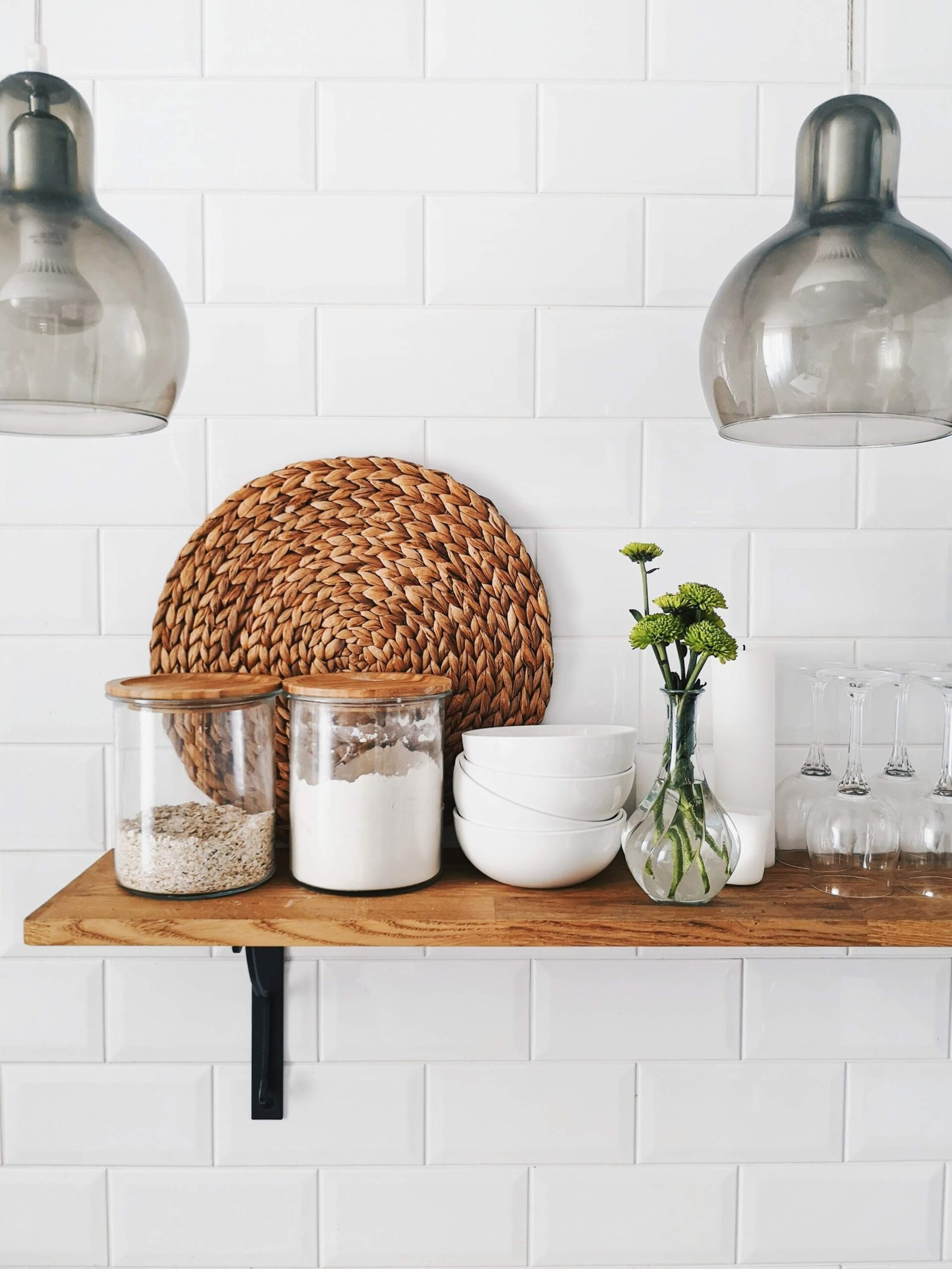 This image is property of images.unsplash.com.
Preventing Cuts and Injuries
Cuts and injuries can occur while working with knives and other cutting tools in the kitchen. To prevent such accidents, it is important to handle these tools with care and take necessary precautions.
Firstly, make sure to use sharp knives properly. Dull knives require more force to cut through food, increasing the chances of slips and accidents. Keep your knives sharp by regularly sharpening or honing them, and learn proper knife techniques to ensure precise and safe cutting.
Furthermore, it is essential to keep cutting tools clean and dry. Moisture on the blades or handles can lead to decreased grip and control, increasing the risk of accidents. After washing your knives, make sure to thoroughly dry them before storing.
Speaking of storage, it is important to store knives in a designated block or rack. This not only keeps your knives organized but also prevents accidental contact with the sharp edges. Avoid leaving knives in the sink, as reaching into a pile of dirty dishes can be hazardous, and the blades can become dull or damaged.
Practicing Safe Food Handling
Safe food handling is crucial to prevent foodborne illnesses and maintain a healthy kitchen environment. By following some simple guidelines, you can ensure the safety of the food you prepare and serve to your loved ones.
First and foremost, always wash your hands thoroughly before cooking. Hands can harbor bacteria and other pathogens, and proper handwashing is the first line of defense against food contamination. Use warm water, soap, and scrub your hands for at least 20 seconds, making sure to clean between your fingers and under your nails.
When working with raw and cooked foods, it is important to keep them separate to avoid cross-contamination. Use separate cutting boards and utensils for raw meats and other ingredients. This prevents harmful bacteria from spreading to ready-to-eat foods, reducing the risk of foodborne illnesses.
Proper food storage is also critical in maintaining food safety. Store perishable foods, such as meats and dairy products, in the refrigerator at temperatures below 40°F (4°C) to slow down the growth of bacteria. Pay attention to expiration dates and discard any expired items to avoid consuming spoiled or potentially harmful food.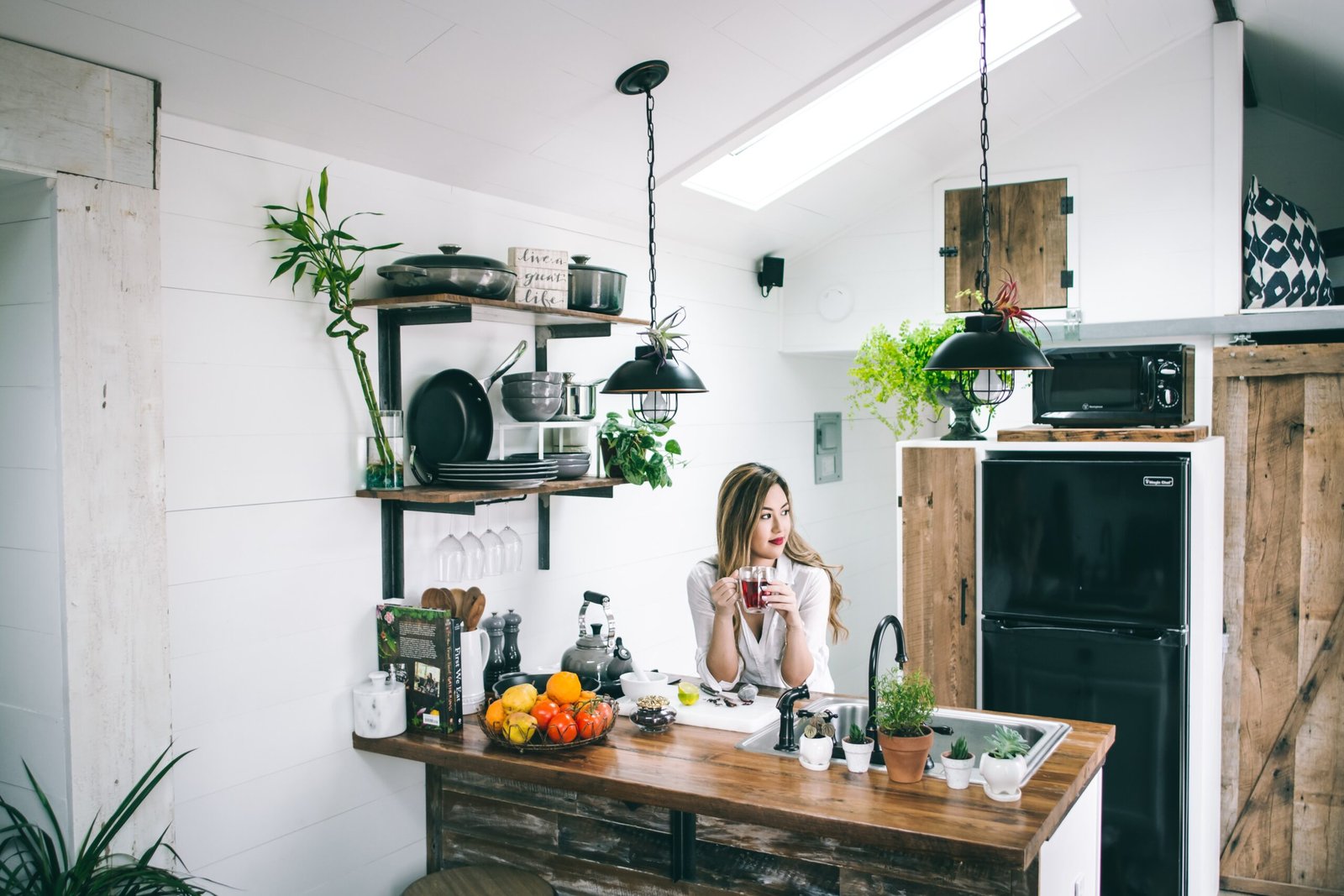 This image is property of images.unsplash.com.
Preventing Fires and Electrical Accidents
Fires and electrical accidents can have devastating consequences in the kitchen. To prevent these dangerous situations, it is crucial to follow some safety measures.
Never leave cooking unattended, especially when using stovetops or ovens. A moment's distraction can quickly escalate into a fire hazard. Stay in the kitchen and keep an eye on your cooking to minimize the risk of accidents.
Keep flammable objects, such as kitchen towels, paper towels, or curtains, away from heat sources. It is easy for these items to catch fire, especially when in close proximity to open flames or hot surfaces. Maintain a clear zone around cooking areas to prevent accidental fires.
When using electrical appliances, always check their cords and plugs for any signs of damage. Frayed cords or loose connections can result in electrical shocks or fires. If you notice any issues, either repair or replace the appliance to ensure safe operation.
Additionally, avoid overloading electrical outlets. Plugging too many appliances into a single outlet can cause overheating and potentially lead to electrical fires. Use power strips with surge protectors to distribute the load evenly and avoid dangerous situations.
Using Safe Cooking Techniques
Using safe cooking techniques not only ensures the quality and taste of your dishes but also helps prevent accidents in the kitchen. Here are some essential tips to follow:
Firstly, avoid wearing loose clothing while cooking. Flowing sleeves, dangling jewelry, or loose apron strings can easily catch fire or get caught on handles and knobs. Opt for well-fitted clothing and remove any accessories that can pose a risk while cooking.
Ensure all food is cooked thoroughly to kill any harmful bacteria. Use a food thermometer to check the internal temperature, especially for meats and poultry. This way, you can be confident that the food is safe to eat and prevent any foodborne illnesses.
Follow recipe instructions carefully, including cooking times and temperatures. Recipes are designed and tested to produce the best results, both in terms of taste and safety. Deviating from the instructions may lead to undercooked or overcooked food, increasing the risk of foodborne diseases or kitchen accidents.
Handling Chemicals Safely
Chemicals like cleaning products are commonly used in the kitchen to maintain cleanliness and hygiene. However, it is crucial to handle them with care to prevent any accidents or health hazards.
Store cleaning products in a secure place, preferably in a locked cabinet or high out of reach of children and pets. These chemicals can be toxic if ingested or come into contact with the skin, so it is important to safeguard them.
Keep chemicals away from food preparation areas to avoid accidental contamination. If possible, designate specific areas or shelves for cleaning supplies to minimize the chances of cross-contamination.
When working with chemicals that may be harsh on the skin, such as bleach or oven cleaners, always use gloves and protective clothing. These items create a barrier between your skin and the chemicals, reducing the risk of burns or other adverse reactions.
Lastly, properly ventilate the kitchen when using chemicals. Open windows or use exhaust fans to ensure proper air circulation and prevent the buildup of fumes. This is especially important when using strong-smelling or potentially hazardous chemicals.
Keeping the Kitchen Clean
Maintaining a clean kitchen not only promotes a pleasant cooking environment but also helps prevent the growth of harmful bacteria and food contamination. Here are some key practices to keep your kitchen clean and safe:
Regularly clean countertops and cutting boards. These surfaces can harbor bacteria from raw meats, fruits, and vegetables. Use hot, soapy water to clean them thoroughly and sanitize them regularly, especially after handling raw foods.
Wash dish towels and sponges frequently. These items often come into contact with food residues and can become breeding grounds for bacteria if not cleaned properly. Launder dish towels regularly and replace sponges when they start to show signs of wear.
Sanitize kitchen surfaces regularly. In addition to regular cleaning, use a sanitizing solution to further eliminate any remaining bacteria. There are commercial sanitizers available, or you can create your own using a bleach solution or other approved sanitizing agents.
Dispose of food waste properly. Empty the trash regularly to prevent the buildup of odors and pests. Clean spills promptly to avoid attracting insects or rodents. Proper waste management helps maintain a clean and safe kitchen environment.
Preventing Choking Hazards
Choking is a serious risk, especially when eating in a hurry or distracted. To prevent choking accidents, consider the following precautions:
Cut food into small, bite-sized pieces, especially for young children or individuals who have difficulty chewing. This reduces the risk of food getting lodged in the throat and choking.
Supervise young children while they eat. Children are more prone to choking, and it is important to ensure they eat slowly and chew their food thoroughly. Avoid giving them foods that pose a higher risk of choking, such as hard candies or whole grapes.
Avoid eating while distracted or in a hurry. Take the time to fully chew and swallow each bite before taking another. Eating slowly and mindfully reduces the chances of choking accidents.
Make sure to chew food thoroughly before swallowing. Rushing through a meal and swallowing large chunks of food can result in choking. Take the time to thoroughly chew each bite to ensure safe swallowing.
Staying Organized and Avoiding Clutter
Maintaining organization in your kitchen not only makes cooking more efficient but also improves safety. Here are some tips to stay organized and avoid clutter:
Keep cabinets and drawers neatly organized. Place items used frequently within easy reach and group similar items together. This helps you find what you need quickly and minimizes the risk of items falling or causing accidents.
Dispose of expired food and ingredients regularly. Expired foods can harbor harmful bacteria that can lead to foodborne illnesses. Regularly check your pantry and refrigerator for expired items and discard them promptly.
Label and date leftovers. It's important to know how long food has been stored to prevent consuming spoiled or potentially unsafe food. Label containers with the date they were prepared to ensure you use them within a safe timeframe.
Create designated storage areas for utensils and cookware. Keep items used for cooking and food preparation separate from those used for serving or eating. This helps create a more efficient and organized kitchen, reducing the risk of accidents.
By following these kitchen safety tips and implementing them in your daily cooking routine, you can create a safe and enjoyable environment for yourself and your loved ones. Remember, prevention is always better than dealing with accidents or injuries, so take the necessary steps to prioritize kitchen safety.