Are you a beginner in the kitchen, eager to whip up delicious meals but not sure where to start? Look no further! In this article, we will explore easy cooking techniques that will turn you into a confident and skilled cook in no time. From money-saving tips to simple yet tasty recipes, this guide is designed to empower beginners in their culinary journey. So grab your apron and let's get cooking!
Essential Kitchen Tools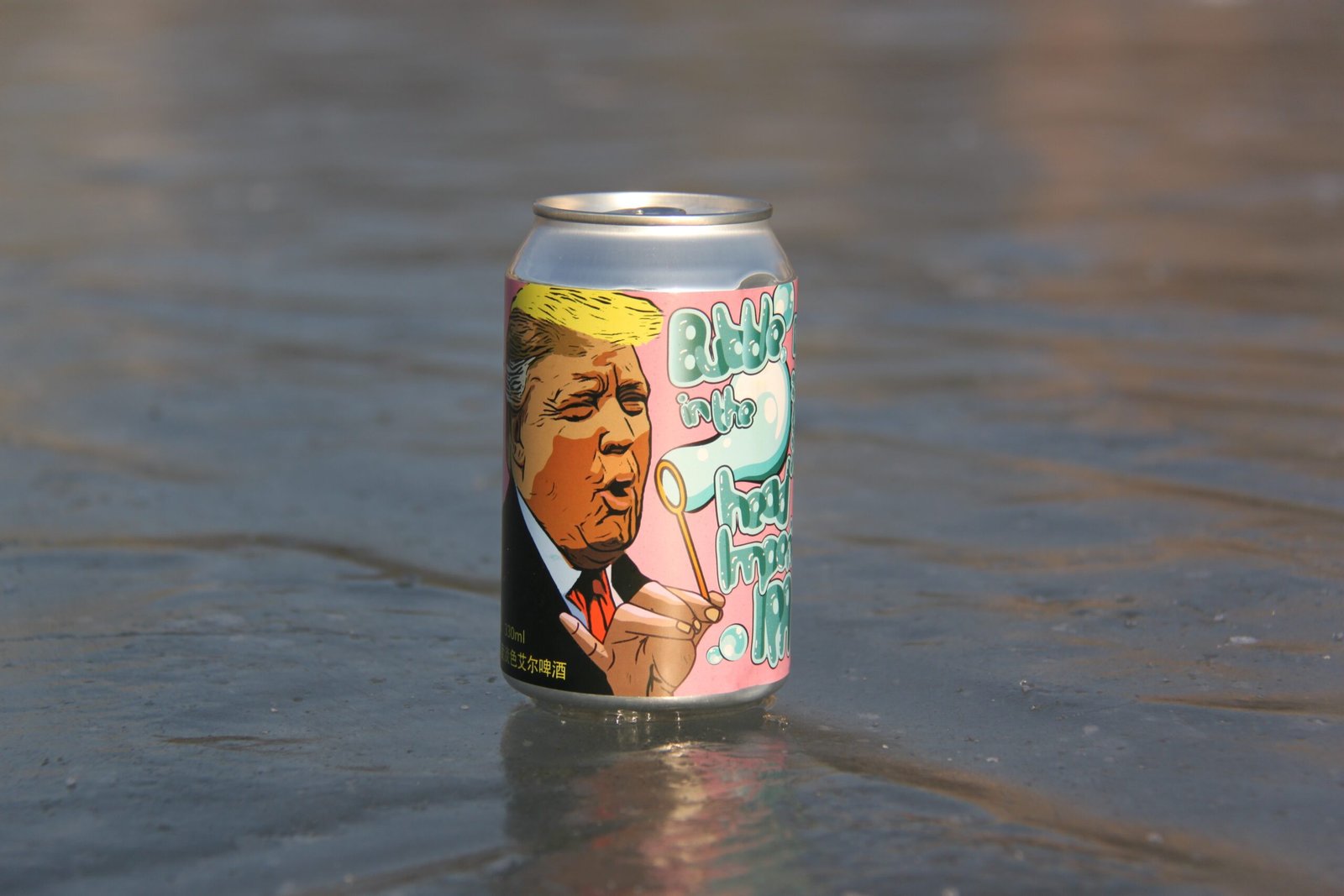 This image is property of images.unsplash.com.
Measuring Cups and Spoons
Measuring cups and spoons are essential tools for any beginner cook. They ensure that you are using the correct amount of ingredients, which is crucial for the success of your recipes. Measuring cups are used for dry ingredients like flour or sugar, while measuring spoons are used for smaller amounts of liquids or spices. Invest in a set of durable and accurate measuring cups and spoons to make your cooking experience easier and more precise.
Cutting Board and Knife
A good cutting board and knife are the foundations of any kitchen. A sturdy and durable cutting board will provide a stable surface for chopping, slicing, and dicing your ingredients. Look for a cutting board made of wood, bamboo, or plastic that is easy to clean and maintain. As for the knife, choose one that feels comfortable in your hand and has a sharp blade. A chef's knife or a santoku knife are great options to start with.
Mixing Bowl
A mixing bowl is essential for combining ingredients and preparing various recipes. Whether you're whisking eggs, mixing dough, or tossing a salad, a mixing bowl provides a spacious surface for all your culinary endeavors. Opt for a set that includes different sizes, so you have the right bowl for every task. Mixing bowls made of stainless steel or glass are durable and easy to clean.
Nonstick Pan
A nonstick pan is a must-have for any beginner cook. It makes cooking and cleaning a breeze, as food doesn't stick to the surface. Nonstick pans are perfect for cooking eggs, pancakes, and delicate foods that require a gentle touch. When choosing a nonstick pan, look for one with a sturdy handle and a durable nonstick coating. Remember to use silicone or wooden utensils to preserve the nonstick surface.
Spatula and Tongs
A spatula and tongs are essential kitchen tools for flipping, turning, and serving your culinary creations. A spatula is perfect for flipping pancakes, burgers, or omelets, while tongs are great for handling meat, veggies, or pasta. Look for spatulas with a flexible silicone or rubber head that won't damage nonstick pans. When choosing tongs, opt for ones with a locking mechanism for easy storage.
Understanding Measurements
Cups and Teaspoons
Cups and teaspoons are common units of measurement in recipes. Cups are used for both liquid and dry ingredients, while teaspoons are primarily used for small amounts of liquids or spices. When measuring ingredients, it's important to level off the ingredient using the back of a knife or a straight-edged utensil to ensure accuracy. Gradually familiarize yourself with different conversion rates to easily adjust recipes and experiment with flavors.
Fluid Ounces and Milliliters
Fluid ounces and milliliters are units of measurement used for liquids in recipes. Fluid ounces are commonly used in the United States, while milliliters are the standard in most other countries. When following a recipe, make sure to use the correct measuring cup or spoon for the specific unit of measurement mentioned. A kitchen scale can also be helpful for precise measurements when dealing with liquids.
Pounds and Kilograms
Pounds and kilograms are units of measurement used for weight in recipes. Pounds are typically used in the United States, while kilograms are used in most other countries. Understanding the conversion between pounds and kilograms can be useful when following recipes from different regions. Keep a kitchen scale handy so you can accurately measure the weight of ingredients, especially when baking or cooking meat.
Basic Knife Skills
Holding and Grip
Proper knife holding and grip are fundamental for efficient and safe cutting. Hold the knife handle firmly with your dominant hand, allowing your index finger to rest on the top of the blade for stability. Wrap your other hand around the handle, with your thumb resting on the flat side of the blade. This grip provides control and stability while cutting, minimizing the risk of accidents.
Chopping and Dicing
Chopping and dicing are basic knife skills that every beginner cook should master. To chop, hold the ingredient firmly and use a rocking motion with the knife to create small, evenly-sized pieces. Dicing involves cutting the ingredient into smaller cubes. Start by slicing the ingredient into thin planks, then stack and cut them into sticks before turning them and cutting into cubes. Practice these techniques to improve your speed and precision in the kitchen.
Slicing and Mincing
Slicing and mincing are techniques used to create thin slices or finely chopped ingredients. For slicing, hold the ingredient firmly and use a smooth, fluid motion to cut thin, even slices. Mincing involves finely chopping ingredients into very small pieces. Start by slicing the ingredient into thin strips, then hold the tip of the knife down with your non-dominant hand and rock the knife back and forth to mince the ingredient finely.
The Art of Seasoning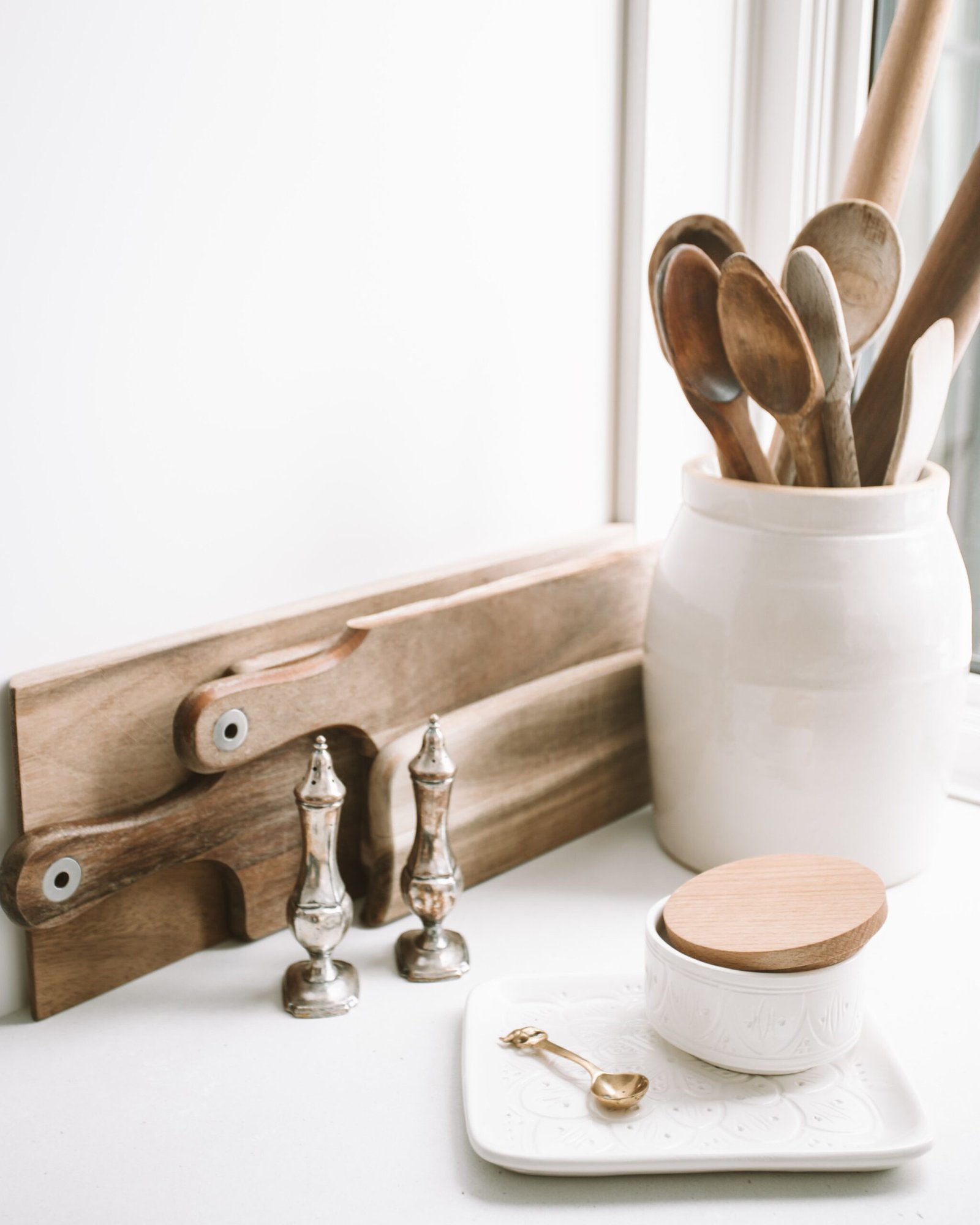 This image is property of images.unsplash.com.
Salt and Pepper
Salt and pepper are the foundation of flavor in almost every dish. Salt enhances the natural flavors of ingredients and helps balance other flavors in a dish. Use kosher salt or sea salt for seasoning, as they have a larger grain size and are easier to control. Pepper adds a subtle heat and complexity to dishes. Freshly ground black pepper is preferred for its vibrant flavor.
Herbs and Spices
Herbs and spices are essential for adding depth, aroma, and complexity to your dishes. Experiment with different herbs like basil, rosemary, thyme, and spices such as cumin, paprika, and cinnamon to create unique flavor combinations. Fresh herbs are best for adding brightness, while dried herbs and spices offer more concentrated flavors. Start with a small amount, taste as you go, and adjust to your preference.
Acidic Ingredients
Acidic ingredients like lemon juice, vinegar, or tomatoes brighten flavors and add a refreshing tang to dishes. They can help balance the richness of fatty ingredients and enhance the overall taste of a dish. When using acidic ingredients, start with a small amount and gradually increase until you achieve the desired taste. Be cautious not to overpower the dish, as a little acidity can go a long way.
Mastering the Stovetop
Medium Heat versus High Heat
Understanding heat levels is crucial for successful stovetop cooking. Medium heat is commonly used for sautéing, simmering, and cooking delicate ingredients. High heat is ideal for searing, stir-frying, and achieving a quick browning effect. Be mindful of adjusting the heat as needed throughout the cooking process to prevent burning or undercooking.
Sautéing and Stir-Frying
Sautéing and stir-frying are quick and versatile cooking methods that involve cooking food in a small amount of oil over high heat. Sautéing is typically used for cooking vegetables, while stir-frying is commonly used for cooking meat and vegetables together. The key is to keep the ingredients moving in the pan, ensuring even heat distribution and preventing sticking or burning.
Boiling and Simmering
Boiling and simmering are essential techniques for cooking pasta, preparing stocks, or making soups. Boiling occurs when water reaches its highest temperature, while simmering refers to water that is kept just below boiling. Boiling is used for rapidly cooking ingredients, while simmering gently cooks ingredients over a longer period, allowing flavors to meld together.
Pan-Frying and Deep-Frying
Pan-frying and deep-frying are techniques used for achieving a crispy and golden exterior on ingredients. Pan-frying involves shallow-frying in a small amount of oil, while deep-frying requires submerging the food in hot oil. Both methods require high heat and proper oil temperature control to ensure even cooking and minimize oil absorption. Use a deep-fry or candy thermometer to monitor oil temperature accurately.
Different Cooking Methods
Baking and Roasting
Baking and roasting are dry-heat cooking methods that are commonly used for cooking meats, vegetables, and desserts in the oven. Baking is used for cooking delicate items like cakes, cookies, or pastries at a lower temperature, while roasting typically involves higher temperatures for meats and vegetables, resulting in a caramelized exterior and tender interior.
Grilling and Broiling
Grilling and broiling are cooking methods that use direct heat from above to cook food. Grilling is typically done outdoors on a grill, while broiling is done indoors using the oven's broiler setting. Both methods are excellent for cooking meats, vegetables, and even fruits, giving them a smoky, charred flavor. Keep a close eye on the food while grilling or broiling to prevent burning.
Steaming and Poaching
Steaming and poaching are gentle cooking methods that involve cooking food using the steam produced by simmering water. Steaming is ideal for delicate ingredients like fish or vegetables, where poaching is best for cooking eggs or poultry. These methods retain the natural flavors and nutrients of the ingredients while keeping them tender and moist.
Planning and Prep Work
Meal Planning
Meal planning is a valuable practice that can save you time, money, and stress in the kitchen. Take some time each week to plan your meals, focusing on incorporating a variety of ingredients and flavors. Create a shopping list based on your meal plan to ensure you have all the necessary ingredients on hand. Meal planning allows you to make the most of your groceries and avoid scrambling to figure out what to cook each day.
This image is property of images.unsplash.com.
Grocery Shopping Tips
When it comes to grocery shopping, it's important to be prepared and organized. Make a list of the items you need, considering your meal plan and any staple ingredients you may be running low on. Stick to the list to avoid unnecessary purchases. Pay attention to sales and discounts to save money, and don't be afraid to explore different stores or shop in bulk to find the best deals.
Prepping Ingredients in Advance
Prepping ingredients in advance can make cooking a breeze, especially on busy days. Take some time to chop vegetables, marinate meat, or measure out ingredients the night before or over the weekend. Store the prepped ingredients in airtight containers or resealable bags in the refrigerator to keep them fresh. This way, when it's time to cook, you'll have everything ready to go, saving you time and minimizing cleanup.
Quick and Easy Recipes
Scrambled Eggs
Scrambled eggs are a classic and versatile dish that can be whipped up in no time. Heat a nonstick pan over medium heat and add a pat of butter or a drizzle of oil. In a bowl, whisk together eggs, a splash of milk, salt, and pepper. Pour the egg mixture into the pan and gently stir with a spatula until the eggs are slightly set but still moist. Remove from heat and serve with toast or your favorite toppings.
Pasta with Homemade Sauce
Cooking pasta with a homemade sauce is a simple and satisfying meal. Boil a pot of salted water and cook your pasta according to the package instructions. In a separate pan, heat olive oil and sauté minced garlic until fragrant. Add canned tomatoes, dried herbs, salt, and pepper. Let the sauce simmer for a few minutes, then toss in the cooked pasta and stir until well coated. Serve with grated cheese and fresh herbs.
Stir-Fried Vegetables
Stir-fried vegetables are a colorful and nutritious addition to any meal. Heat a nonstick pan or wok over high heat and add a drizzle of oil. Add sliced vegetables like bell peppers, broccoli, carrots, and snow peas to the pan and stir-fry for a few minutes until crisp-tender. Season with soy sauce, garlic, and ginger for added flavor. Serve the stir-fried vegetables as a side dish or over cooked rice or noodles.
Grilled Chicken Breast
Grilled chicken breast is a healthy and flavorful option for a quick meal. Preheat your grill or grill pan to medium-high heat. Season chicken breast with salt, pepper, and your favorite herbs or spices. Place the chicken on the preheated grill and cook for 6-8 minutes per side, or until the internal temperature reaches 165°F (74°C). Let the chicken rest for a few minutes before slicing. Serve with a side salad or roasted vegetables.
Roasted Vegetables
Roasting vegetables brings out their natural sweetness and creates a delicious and hearty side dish. Preheat your oven to 425°F (220°C). Toss your favorite vegetables like carrots, potatoes, Brussels sprouts, or cauliflower with olive oil, salt, pepper, and any desired herbs or spices. Spread the vegetables in a single layer on a baking sheet and roast for 20-30 minutes, or until tender and golden brown. Serve hot as a side or add them to salads or pasta dishes.
One-Pot Rice Dish
A one-pot rice dish is a convenient and tasty option for a simple dinner. In a large pot or skillet, heat oil and sauté diced onions and garlic until fragrant. Add rice and stir for a few minutes until coated in the oil. Add chicken or vegetable broth, along with any desired vegetables, meat, or seasonings. Bring the mixture to a boil, then reduce to a simmer and cover. Cook for the recommended time, or until the rice is tender and the liquid is absorbed. Fluff with a fork before serving.
Time-Saving Tips
Cook Once, Eat Twice
Cooking once and enjoying the leftovers for another meal can be a time-saving and budget-friendly strategy. When preparing a meal, consider making extra portions to refrigerate or freeze for later. This way, you'll have readily available meals on busy days or when you're not in the mood to cook. Invest in airtight containers or freezer bags to properly store your leftovers.
Using Leftover Ingredients
Don't let leftover ingredients go to waste. Get creative and find ways to use them in new dishes or repurpose them for different meals. For example, leftover roasted vegetables can be turned into a flavorful frittata or added to a salad. Overripe bananas can be mashed and used for baking banana bread. The possibilities are endless, and using leftovers can save you money while adding variety to your meals.
Freezing and Storing Meals
Freezing meals is a great way to have ready-to-eat options at your disposal. Cook larger batches of soups, stews, casseroles, or any other meal that freezes well, and portion them into individual containers. Label and date the containers, then store them in the freezer for later use. Thaw and reheat as needed for quick and convenient meals when you're short on time or don't feel like cooking from scratch.
Mastering Common Cooking Techniques
Sautéing and Pan-Frying
Sautéing and pan-frying involve cooking ingredients in a small amount of fat over medium to high heat. Sautéing is typically used for quickly cooking vegetables or meats, while pan-frying is used for cooking larger pieces of meat or fish. Both techniques require attentive heat control and constant flipping or stirring to ensure even cooking and browning.
Simmering and Boiling
Simmering involves cooking food in a liquid at a temperature just below boiling. It's perfect for preparing stews, sauces, or tenderizing tough cuts of meat. Boiling, on the other hand, involves cooking food in a liquid at its highest temperature. It's used for rapidly cooking ingredients or blanching vegetables. Mastering the control of heat and timing is essential when simmering or boiling to prevent overcooking or undercooking.
Baking and Roasting
Baking and roasting are dry-heat cooking methods that use the oven to cook food. Baking involves cooking at lower temperatures and is commonly used for bread, cakes, or cookies. Roasting, on the other hand, involves higher temperatures and is ideal for meats, poultry, and vegetables. Understanding temperature control and timing is crucial for achieving the desired texture and doneness when baking or roasting.
Grilling and Broiling
Grilling and broiling are methods of cooking that apply direct heat to the food from either below (broiling) or above (grilling). Grilling is commonly done outdoors on a grill, while broiling is done indoors using the oven's broiler setting. Both methods create a charred and smoky flavor. Perfecting the timing and knowing how to control the heat source is essential when grilling or broiling.
Steaming and Poaching
Steaming and poaching involve cooking food with steam. Steaming is typically done using a steamer basket or a steam oven, while poaching involves cooking food in a liquid at a low simmer. These techniques are excellent for preserving the natural flavors and nutrients of the ingredients. Understanding steam temperature control and cooking times is essential for achieving perfectly cooked and tender results.
By mastering these basic kitchen tools, measurements, knife skills, seasoning techniques, cooking methods, planning, and prep work, you'll be well on your way to becoming a confident and skillful cook. Remember to experiment and have fun in the kitchen, as cooking is not only about nourishment but also about creativity and enjoying the process. Happy cooking!