Want to save money and time while still enjoying delicious meals? Look no further! With our "10 Meal Prep Tips", you can learn easy and practical ways to make the most out of your meals. From budget-friendly tricks to simple yet tasty recipes, these tips will revolutionize your cooking routine. Whether you're a busy professional or a budget-conscious individual, our meal prep tips are here to make your life easier and more delicious. So, say goodbye to expensive takeout and hello to affordable, homemade meals that will save you both time and money. Let's dive in!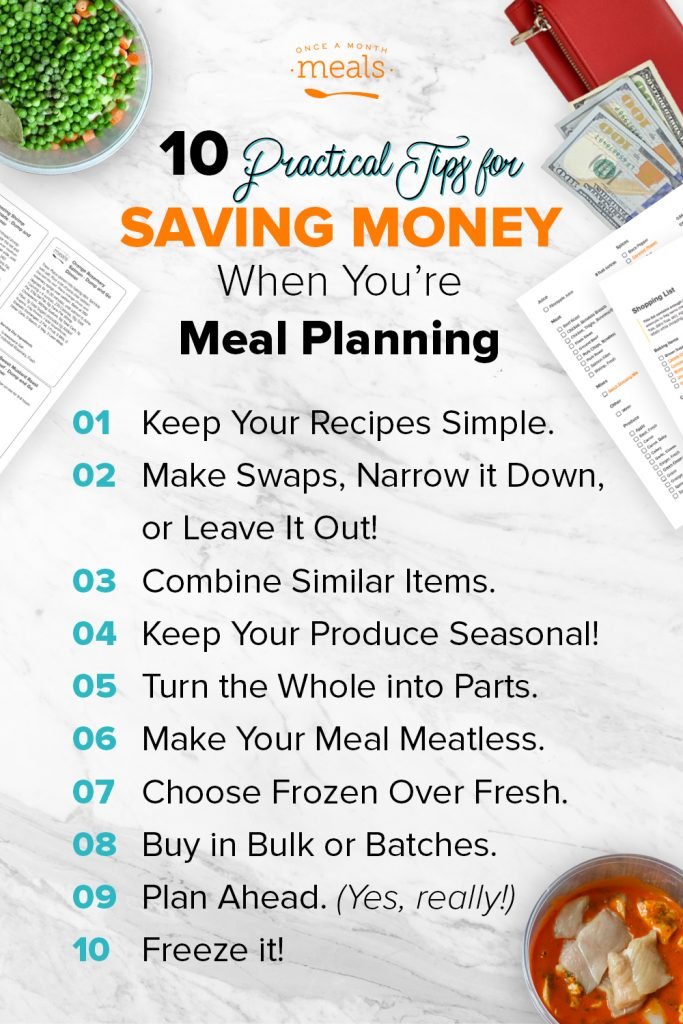 This image is property of storage.googleapis.com.
Plan Ahead
Create a Weekly Meal Plan
Planning your meals for the week is one of the most effective ways to save money and time. By knowing what you will be eating in advance, you can make efficient use of your grocery shopping trips and reduce food waste. Sit down for a few minutes at the beginning of each week and write out a meal plan. Consider your schedule and choose meals that are easy to make on busy days and more elaborate dishes for when you have more time.
Make a Shopping List
Once you have your weekly meal plan in place, it's time to create a shopping list. Take a look at each meal and write down the ingredients you'll need. Making a list helps you stay focused while shopping and reduces the chances of impulse purchases. Stick to your list as much as possible to avoid unnecessary spending. Taking the time to plan and make a shopping list will save you from those last-minute grocery store runs and save you money by preventing food waste.
Shop Smart
Buy in Bulk
When it comes to pantry staples like rice, pasta, and spices, buying in bulk can save you a significant amount of money. Look for bulk bins or larger packages of non-perishable items at your local grocery store. Not only will buying in bulk reduce the cost per unit, but it will also minimize packaging waste. Before purchasing in bulk, make sure you have enough storage space and that the items have a reasonable shelf life.
Look for Sales and Discounts
Keep an eye out for sales and discounts on items you regularly use. Many grocery stores have weekly or monthly specials on different products. Take advantage of these deals and stock up on items that you know you will use. This is particularly beneficial for items that have a long shelf life or can be easily stored in the pantry or freezer. By shopping smart and taking advantage of sales, you can significantly reduce your grocery expenses.
Choose Seasonal Produce
Fresh fruits and vegetables can add up quickly in terms of cost. To save money, opt for seasonal produce. Seasonal fruits and vegetables are often cheaper because they are more abundant and don't require long transportation or storage. Visit your local farmer's market or check the produce section of your grocery store to find out what is in season. Not only will you save money, but the produce will also be at its tastiest and most nutritious.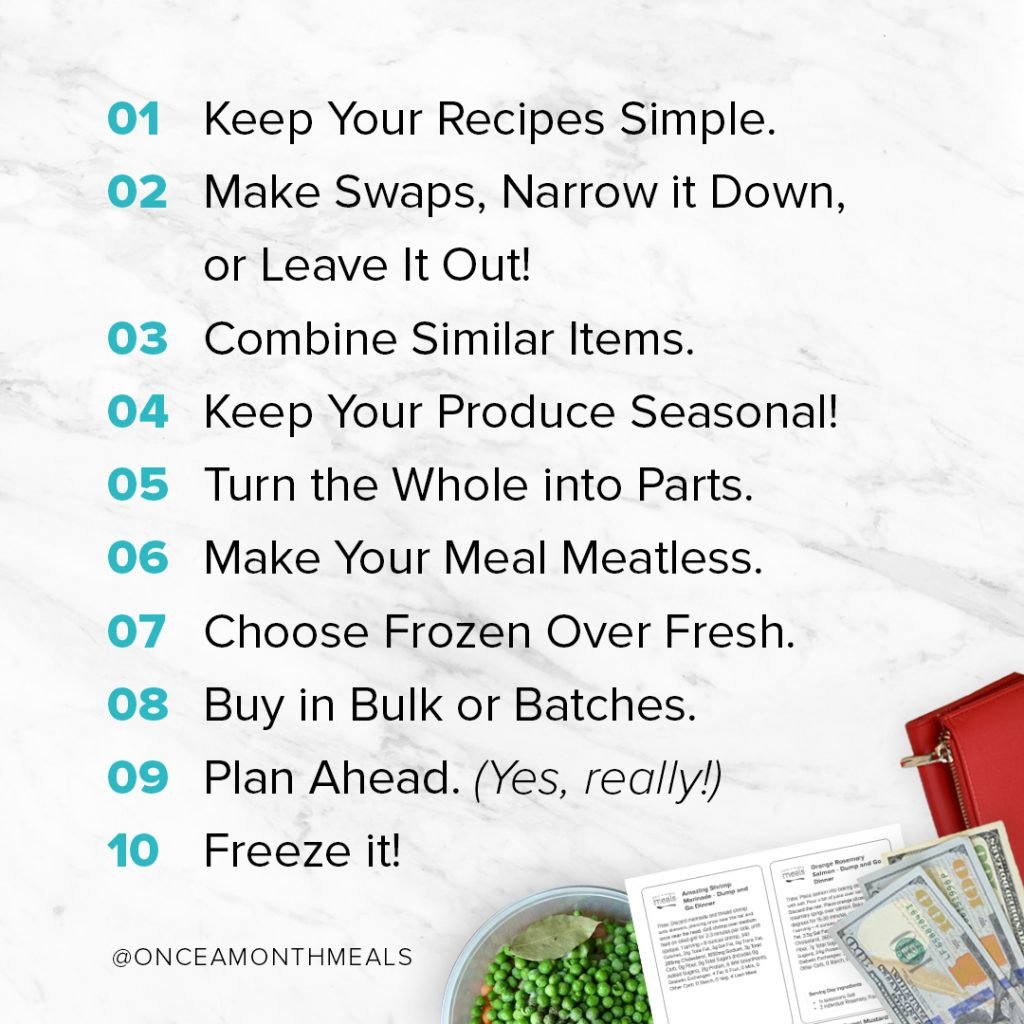 This image is property of storage.googleapis.com.
Save on Protein
Opt for Budget-Friendly Protein Sources
Protein is an essential part of any meal, but it can also be one of the most expensive components. To save money, opt for budget-friendly protein sources. Eggs, beans, lentils, and tofu are all excellent sources of protein that won't break the bank. Incorporate these budget-friendly options into your weekly meal plan to keep costs down while still enjoying nutrient-rich meals.
Buy Frozen Protein
If you're not a fan of meat substitutes or vegetarian options, another way to save on protein is to buy frozen meat or fish. Frozen protein is often cheaper than fresh, and it can last longer in the freezer, reducing the chances of spoilage. Look for sales on frozen protein or consider buying in bulk to save even more money. Just be sure to properly thaw and cook the protein before consuming it.
Utilize Leftovers
Repurpose Leftover Ingredients
Leftovers are often overlooked, but they can be your best friend when it comes to saving money and time. Instead of letting leftovers go to waste, get creative and repurpose them into new meals. For example, leftover roasted chicken can be shredded and used in a salad or turned into tasty chicken tacos. By using what you already have, you can reduce food waste and save money on groceries.
Cook Double Portions
Another way to utilize leftovers is to cook double portions of meals. When you're making a dish that freezes well, such as soups, stews, or casseroles, prepare a larger quantity and freeze the extras. This way, you'll have ready-made meals for days when you don't have the time or energy to cook. Double portions also come in handy for packed lunches or quick dinners during busy weeks.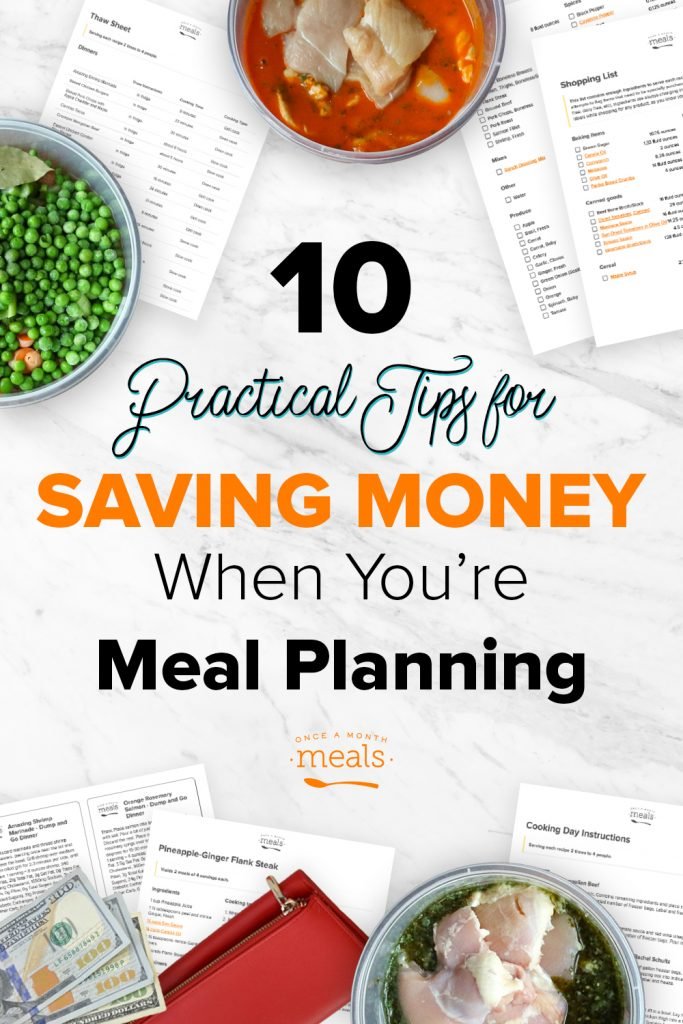 This image is property of storage.googleapis.com.
Prep in Batches
Prep Multiple Meals at Once
Prepping multiple meals at once is a time-saving strategy that can help you stay organized and save money. Set aside some time on a weekend or a day off to prep and cook several meals ahead of time. This way, you won't have to cook from scratch every day and can simply reheat your prepped meals when needed. By prepping in batches, you'll also be less tempted to order takeout on busy weeknights, saving you money.
Chop and Prep Ingredients in Advance
In addition to prepping full meals, you can also save time by chopping and prepping ingredients in advance. Spend some time washing and cutting vegetables, marinating meats, or cooking grains ahead of time. By having your ingredients prepped and ready to go, you can streamline the cooking process and make weeknight meal preparation a breeze. It's also a great way to prevent ingredients from going to waste.
Invest in Quality Containers
Choose Reusable and Durable Containers
Investing in quality food containers is essential for successful meal prep. Look for containers that are reusable, durable, and made of materials that are safe for both the microwave and dishwasher. Glass containers are a popular choice as they are non-toxic and do not stain or absorb odors. Plastic containers can be a more affordable option, but be sure to choose BPA-free options. Investing in quality containers will not only save you money in the long run, but they will also help you stay organized and keep your meals fresh.
Use Portion-Controlled Containers
Portion control can be a challenge when meal prepping, which is why portion-controlled containers can be incredibly helpful. Look for containers with built-in dividers or separate compartments to keep different food items separate. This will prevent your meals from becoming soggy or mixing flavors. Portion-controlled containers can also help you maintain a healthy diet by keeping your meal sizes in check.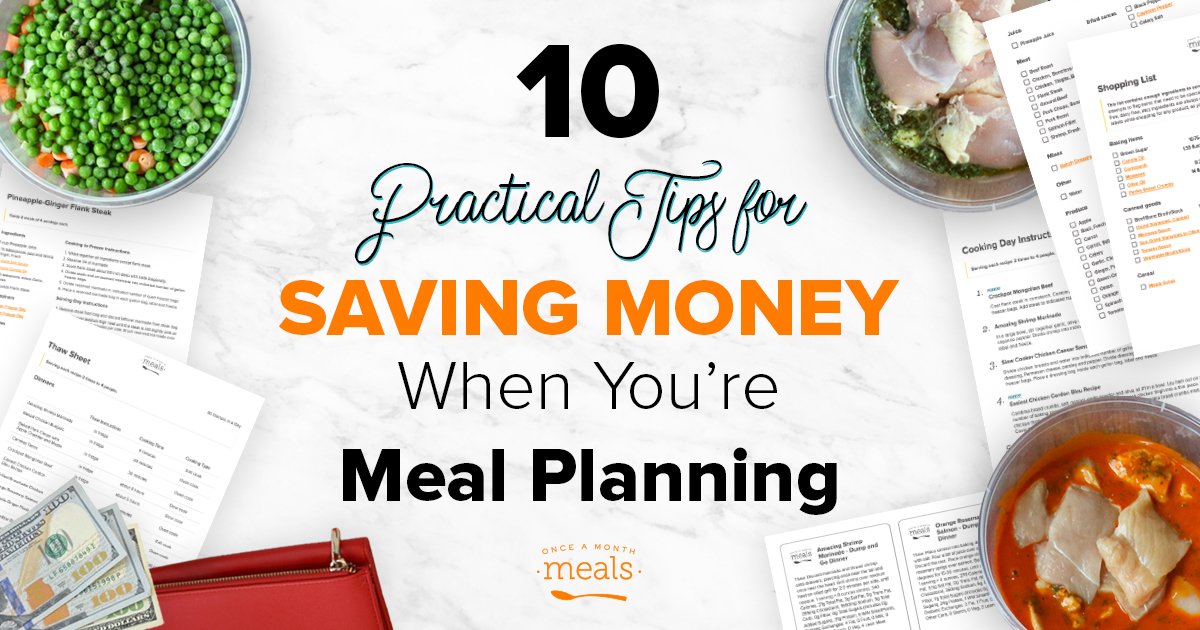 This image is property of storage.googleapis.com.
Freeze and Store
Freeze Extra Portions
One of the biggest advantages of meal prepping is that you can freeze extra portions for later use. When prepping meals, consider making extra servings that can be stored in the freezer. Soups, stews, casseroles, and even individual portions of rice can all be frozen and reheated when needed. Freezing your meals allows you to have a variety of options readily available, reducing the temptation to order takeout and saving you money in the long run.
Properly Label and Store Meals
When freezing meals, it's essential to label them properly. Use freezer-safe bags or containers and clearly label each item with its name and date of preparation. By labeling your meals, you'll be able to easily identify what's in your freezer and how long it has been stored. This will help you avoid food waste and ensure that you only consume meals that are still fresh and safe to eat.
Take Advantage of Slow Cookers and Instant Pots
Cook Large Batch Meals
Slow cookers and Instant Pots are fantastic tools for batch cooking and can help you save both time and money. These appliances allow you to cook large quantities of food with minimal effort. Simply throw in your ingredients, set the timer, and let the slow cooker or Instant Pot work its magic. With these tools, you can easily make stews, soups, chili, and other hearty meals that will last for several days.
Save Time with Simmering and Pressure Cooking
Another benefit of slow cookers and Instant Pots is their ability to simmer and pressure cook. Slow cooking allows flavors to meld together, resulting in rich and flavorful meals. Pressure cooking, on the other hand, can significantly reduce cooking time while still producing tender and delicious dishes. By taking advantage of these cooking methods, you can create tasty meals without spending hours in the kitchen.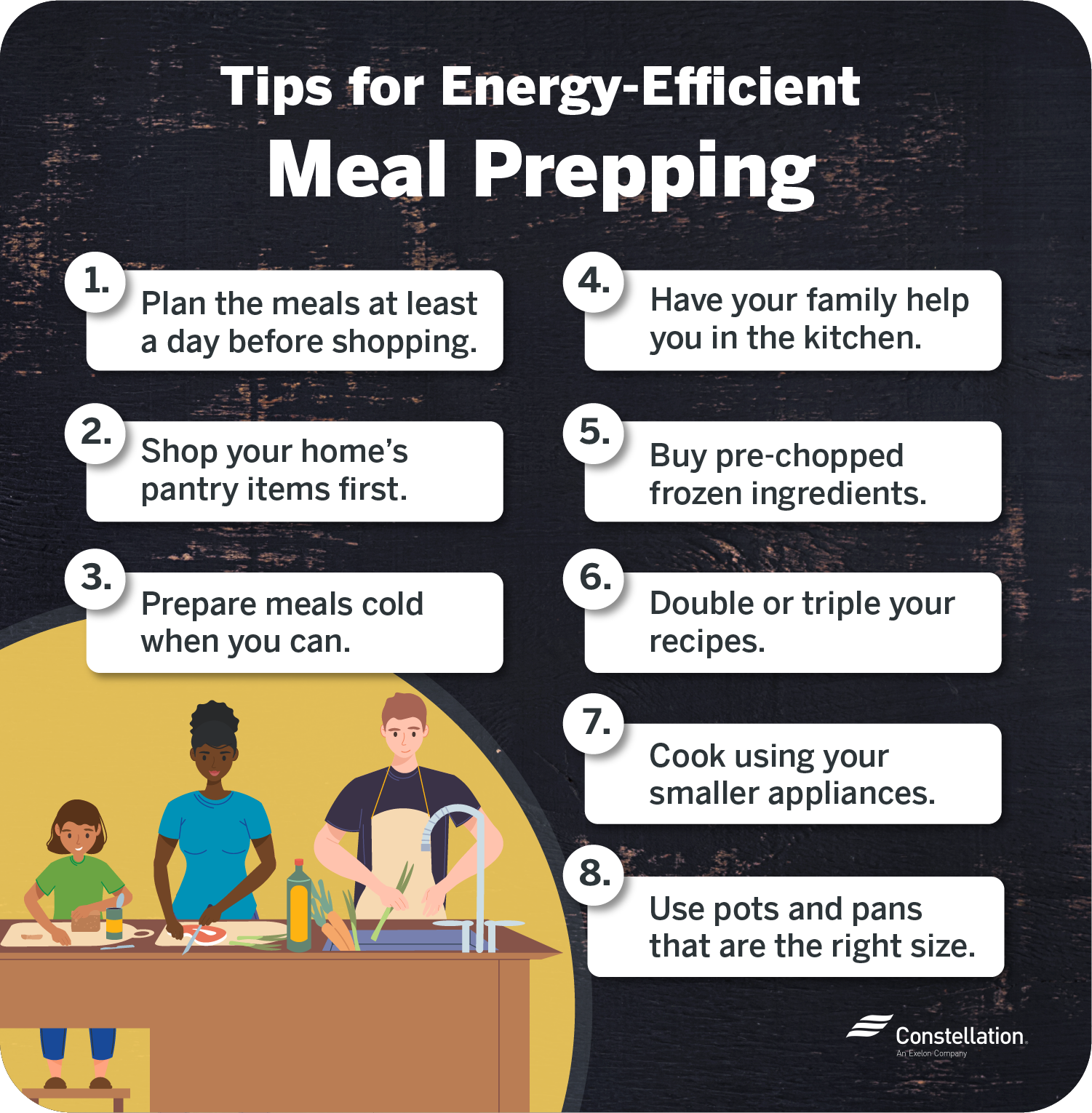 This image is property of blog.constellation.com.
Don't Overcomplicate Recipes
Stick to Simple and Easy-to-Make Meals
Meal prep should be a time-saving endeavor, so don't overcomplicate your recipes. Stick to simple and easy-to-make meals that require minimal ingredients and preparation steps. Look for recipes that can be made in one pot or pan to reduce clean-up. Save the more elaborate dishes for special occasions or weekends when you have more time to spare.
Experiment with Flavorful Spices and Herbs
Just because you're keeping your meals simple doesn't mean they have to be bland. Experiment with different spices, herbs, and seasonings to add flavor to your meals. A simple dish of roasted vegetables can be transformed with a sprinkle of garlic powder, smoked paprika, or a squeeze of lemon juice. Get creative and try out new flavor combinations to make your meals more exciting and enjoyable.
Embrace Meal Prep Tools and Gadgets
Invest in Time-Saving Kitchen Tools
There are plenty of kitchen tools and gadgets that can help make meal prep easier and more efficient. Invest in tools like a food processor, blender, or mandoline slicer to speed up the chopping and slicing process. Consider purchasing a good set of knives for precise cutting. Don't forget about storage containers, meal prep trays, and reusable storage bags or wraps. These tools can save you time and money by making your meal prep process smoother.
Use Reusable Storage Bags or Wraps
As you embark on your meal prep journey, consider using reusable storage bags or wraps. These eco-friendly alternatives to plastic wrap and zip-top bags are washable and can be used repeatedly, reducing waste and saving you money in the long run. Look for products made from non-toxic materials that are safe for storing food. Reusable storage bags and wraps are not only a sustainable choice, but they also help to keep your prepped meals fresh and organized.
By following these meal prep tips, you can save both money and time while ensuring that you have delicious and nutritious meals ready to enjoy throughout the week. Whether you're a beginner or a seasoned meal prepper, implementing these strategies will help you stay organized, reduce food waste, and make the most of your ingredients. So go ahead and plan, prep, and enjoy the benefits of meal prepping!