Do you find yourself spending too much time in the kitchen, wishing there was a quicker and more efficient way to prepare meals? Look no further! In this article, we will share with you some simple and tasty tricks that will not only help you save time, but also save money on ingredients. With these handy tips and tricks, you'll be able to whip up delicious meals in no time, leaving you with more free time to enjoy with your loved ones. So, let's get started on this culinary adventure!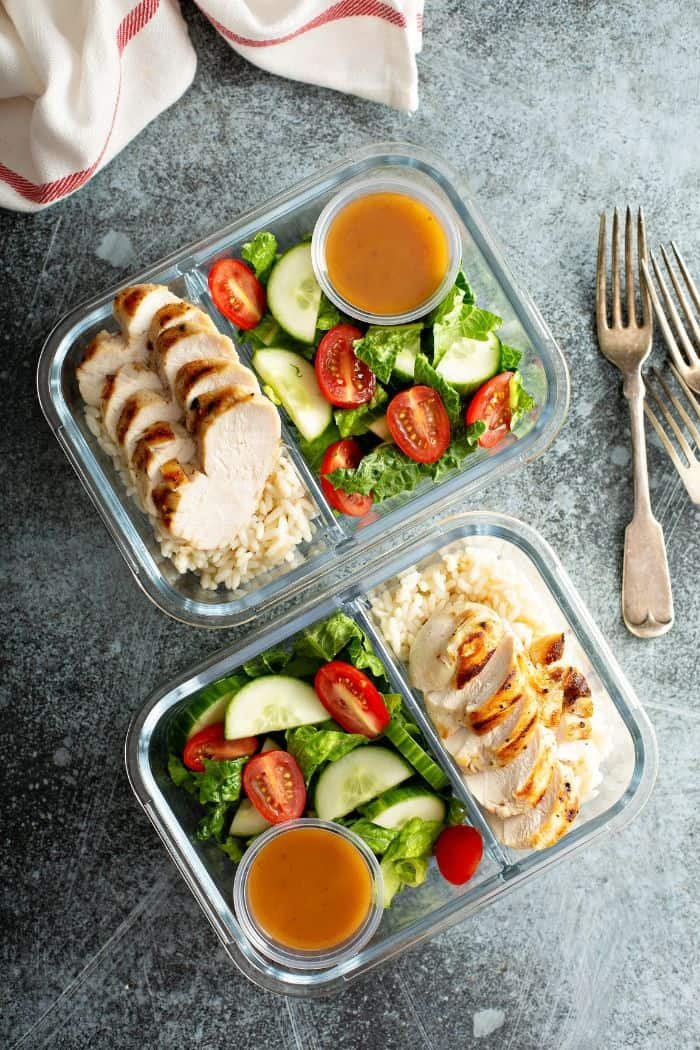 This image is property of www.sustainablecooks.com.
Planning and Prepping
Make a meal plan
When it comes to efficient food preparation, having a meal plan is key. By taking the time to plan your meals for the week, you can alleviate the stress of deciding what to cook each day. Start by jotting down a list of your favorite recipes and consider factors such as dietary restrictions, seasonality, and ingredients you already have on hand. This will ensure that you have a well-balanced menu and save you time and money at the grocery store.
Create a shopping list
Once you have your meal plan, it's essential to create a shopping list. This will help you stay organized and focused while you're at the store, preventing you from buying unnecessary items or forgetting any key ingredients. Take a few minutes to review each recipe and write down the ingredients you'll need. It's also helpful to categorize your list into sections like produce, pantry staples, and proteins to make the shopping process even smoother.
Prep ingredients in advance
To streamline your cooking process, consider prepping ingredients in advance. Spend a portion of your free time washing, peeling, and chopping vegetables, and storing them in airtight containers in the fridge. This will save you precious minutes during busy weeknights and allow you to assemble meals quickly. Additionally, you can also pre-cook grains like rice or quinoa and store them in the refrigerator or freezer for later use.
Organizing Your Kitchen
Arrange your pantry
Efficient food preparation starts with an organized pantry. Take the time to declutter your pantry and categorize items by type. Group similar items together, such as canned goods, baking supplies, and spices, and use clear containers or labels to keep everything visible. This will not only improve your cooking experience but also help you avoid buying duplicates of ingredients you already have.
Organize your fridge
A well-organized refrigerator can save you time and ensure that your ingredients stay fresh for longer. Start by cleaning out any expired or spoiled items and wipe down the shelves and drawers. Consider investing in clear storage bins or containers to group similar items together, such as dairy, produce, and condiments. This will make it easier to find what you need and reduce food waste.
Keep essential tools within reach
To maximize efficiency in the kitchen, keep your essential tools within easy reach. Invest in a sturdy knife block or magnetic strip to store your knives, ensuring they're always sharp and at arm's length. Hang frequently used utensils, such as spatulas and tongs, on hooks or a utensil rack near your cooking area. By having your go-to tools readily accessible, you can save time searching for them and streamline your cooking process.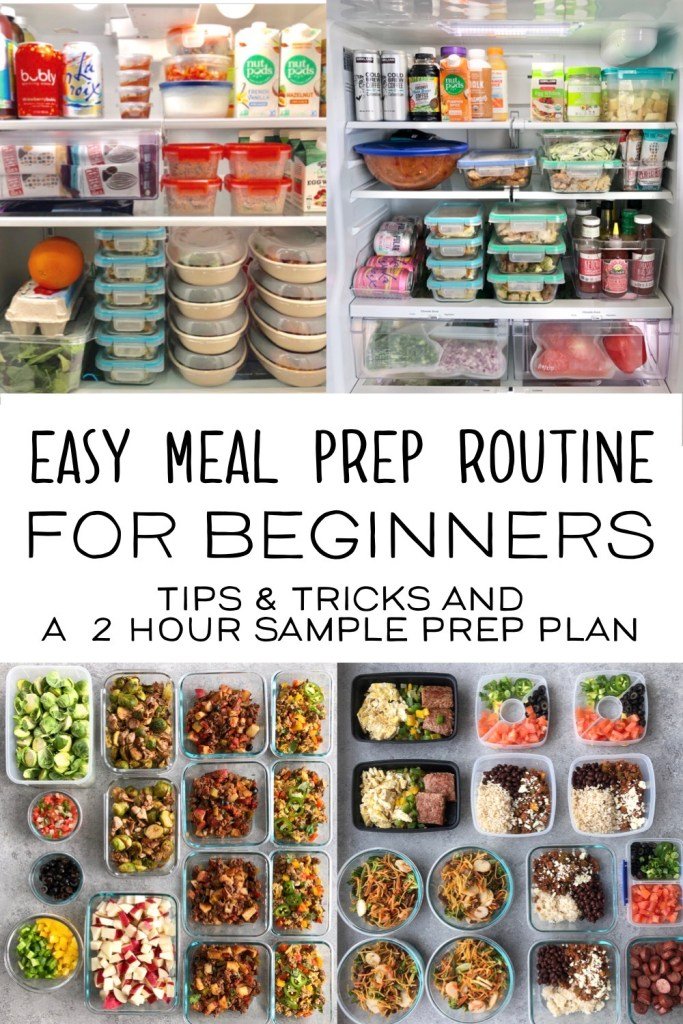 This image is property of i0.wp.com.
Time-saving Cooking Techniques
Master the art of multitasking
Multitasking can be a game-changer when it comes to efficient food preparation. Look for tasks you can accomplish simultaneously, such as chopping vegetables while the water boils or preheating the oven while you sauté ingredients on the stove. By maximizing your time and utilizing multiple cooking methods at once, you can speed up the cooking process and have a meal on the table in no time.
Optimize your chopping skills
Sharpening your chopping skills is another time-saving technique. Practice your knife skills to become more efficient at cutting vegetables and other ingredients. Invest in a quality chef's knife and learn proper cutting techniques, such as the julienne, dice, and chiffonade. With practice, you'll be able to chop ingredients quickly and with precision, saving valuable minutes during food prep.
Use kitchen appliances efficiently
Your kitchen appliances can be your best friends when it comes to efficient food preparation. Learn to use them effectively to save time and effort. Use a food processor to quickly chop vegetables or make homemade sauces. Utilize a blender for smoothies or soups. Consider investing in a slow cooker or pressure cooker for hands-off cooking. By using these appliances efficiently, you can cut down on manual preparation and focus on other tasks.
Flavor Enhancers and Seasonings
Experiment with herbs and spices
Herbs and spices are a simple and tasty way to enhance the flavors of your dishes. Experiment with different combinations to create unique and delicious meals. Whether it's adding a pinch of cinnamon to your chili or garnishing your pasta with fresh basil, herbs and spices can elevate your cooking to the next level. Take the time to explore different flavor profiles and find your favorite combinations.
Marinate meats and vegetables
Marinating meats and vegetables is a great way to infuse them with flavor and tenderize tougher cuts of meat. Create your own marinades using ingredients like citrus juice, soy sauce, garlic, and herbs. Simply combine the marinade ingredients in a bowl or zip-top bag, add your protein or vegetables, and let them marinate for at least 30 minutes or overnight for maximum flavor. This hands-off technique will result in more flavorful and tender dishes.
Enhance flavors with condiments
Condiments are a versatile flavor-enhancing tool in the kitchen. From tangy mustard to spicy hot sauce, a dollop or drizzle of the right condiment can transform a dish from ordinary to extraordinary. Keep a variety of condiments on hand and experiment with different combinations. Add a zing to your sandwiches, salads, or marinades with condiments like mayonnaise, sriracha, or balsamic glaze.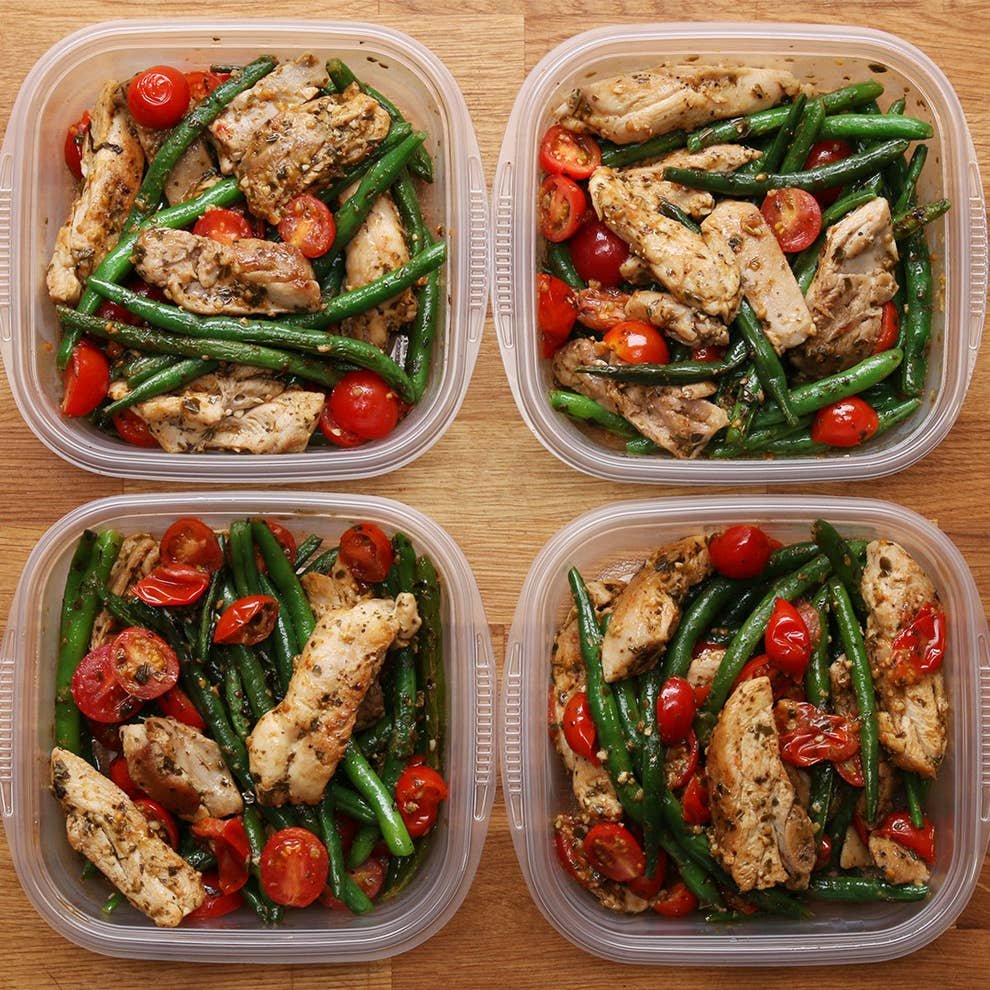 This image is property of img.buzzfeed.com.
Batch Cooking and Freezing
Prepare meals in large quantities
Batch cooking is a fantastic time-saving technique for efficient food preparation. Instead of preparing one meal at a time, consider cooking in large quantities and freezing the extras for later. Choose recipes that freeze well, such as casseroles, soups, or stews, and divide them into individual portions for easy reheating. This way, you'll always have a homemade meal on hand, even on busy nights.
Invest in quality storage containers
When it comes to freezing and storing meals, investing in good quality storage containers is essential. Look for containers that are freezer-safe and have tight-fitting lids to prevent freezer burn and maintain the quality of your food. Opt for sturdy glass or BPA-free plastic containers that can withstand freezing temperatures and be easily reheated in the microwave or oven.
Properly label and store frozen food
Properly labeling and organizing your frozen food will save you time and ensure that you use them before they go bad. Label each container with the name of the dish and the date it was prepared, so you can easily identify and rotate your meals. Additionally, consider grouping similar items together in your freezer, such as soups in one section and casseroles in another, for easy retrieval.
One-Pan and One-Pot Meals
Try sheet pan dinners
Sheet pan dinners are a lifesaver when it comes to quick and straightforward meal preparation. With just a single pan, you can cook an entire meal by arranging all the ingredients on a baking sheet and roasting them in the oven. This technique saves time on cleaning multiple pots and pans, and the flavors from the ingredients meld together for a delicious and fuss-free meal.
Explore one-pot pasta dishes
One-pot pasta dishes are another fantastic way to minimize cleanup and save time in the kitchen. Simply add all the ingredients, including the pasta, broth, and vegetables, to a large pot, and cook until the pasta is al dente. As the pasta cooks, it absorbs the flavors from the other ingredients, resulting in a flavorful and satisfying dish. Plus, the cleanup is a breeze with only one pot to wash.
Make use of slow cookers and pressure cookers
Slow cookers and pressure cookers are indispensable tools for efficient food preparation. Slow cookers allow you to set it and forget it, as they cook food slowly over several hours. Simply load the ingredients into the slow cooker, choose your preferred cooking time and temperature, and let the appliance do the work. Pressure cookers, on the other hand, speed up cooking time significantly by using steam and pressure. From tender meats to flavor-packed soups, these appliances can help you create delicious meals with minimal effort.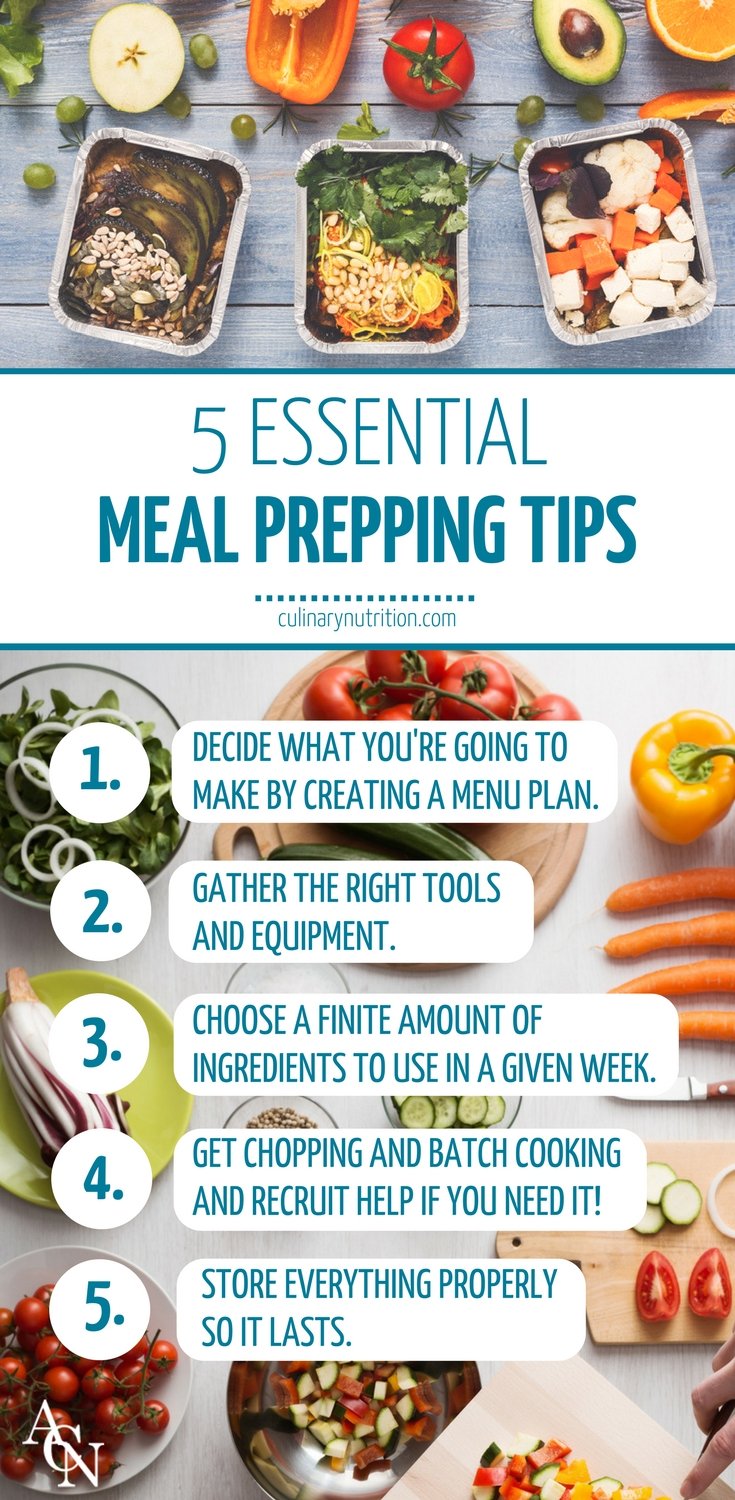 This image is property of www.culinarynutrition.com.
Efficient Clean-up Strategies
Clean as you go
Cleaning as you go is a time-saving strategy that will prevent a huge mess from accumulating in your kitchen. As you cook, wash and put away any utensils, cutting boards, or bowls that you no longer need. Wipe down countertops and surfaces as you finish using them. By tackling small clean-up tasks throughout the cooking process, you'll be left with a tidy and organized workspace once the meal is ready.
Use foil or parchment paper for easy clean-up
For easy clean-up after baking or roasting, line your baking sheets or pans with foil or parchment paper. This will prevent any food from sticking to the pan, making the clean-up process a breeze. Simply remove the foil or parchment paper and toss it away, saving you time and effort on scrubbing stubborn residue.
Utilize dishwasher for dishes and utensils
If you have a dishwasher, make the most of it to save time on dishwashing. As you finish using dishes, utensils, and other kitchen tools, load them directly into the dishwasher instead of letting them pile up in the sink. This way, you can simply run the dishwasher when it's full, and your dishes will be clean and ready for the next meal.
Utilizing Leftovers Creatively
Repurpose leftovers into new dishes
Leftovers can be transformed into delicious new dishes with a bit of creativity. For example, leftover roasted chicken can be shredded and used to make tacos or mixed with mayonnaise for a quick chicken salad. Transform day-old rice into flavorful fried rice by adding vegetables, protein, and your favorite seasonings. Don't let leftovers go to waste when they can be repurposed into something equally delicious.
Create flavorful soups or stews
Leftovers also make excellent additions to soups or stews. Save vegetable scraps, chicken bones, or meat trimmings in the freezer to make homemade stock. Use leftover cooked vegetables, proteins, and grains to create hearty and flavorful soups or stews. The possibilities are endless, and you'll have a comforting meal from your leftovers in no time.
Transform leftovers into satisfying lunch options
Instead of reaching for a boring sandwich or salad for lunch, get creative with your leftovers. Repurpose last night's dinner into a satisfying and flavorful lunch. For example, turn leftover grilled vegetables into a tasty wrap or use leftover roasted meat as a filling for a delicious sandwich. With a little imagination, your leftovers can become an exciting and enjoyable midday meal.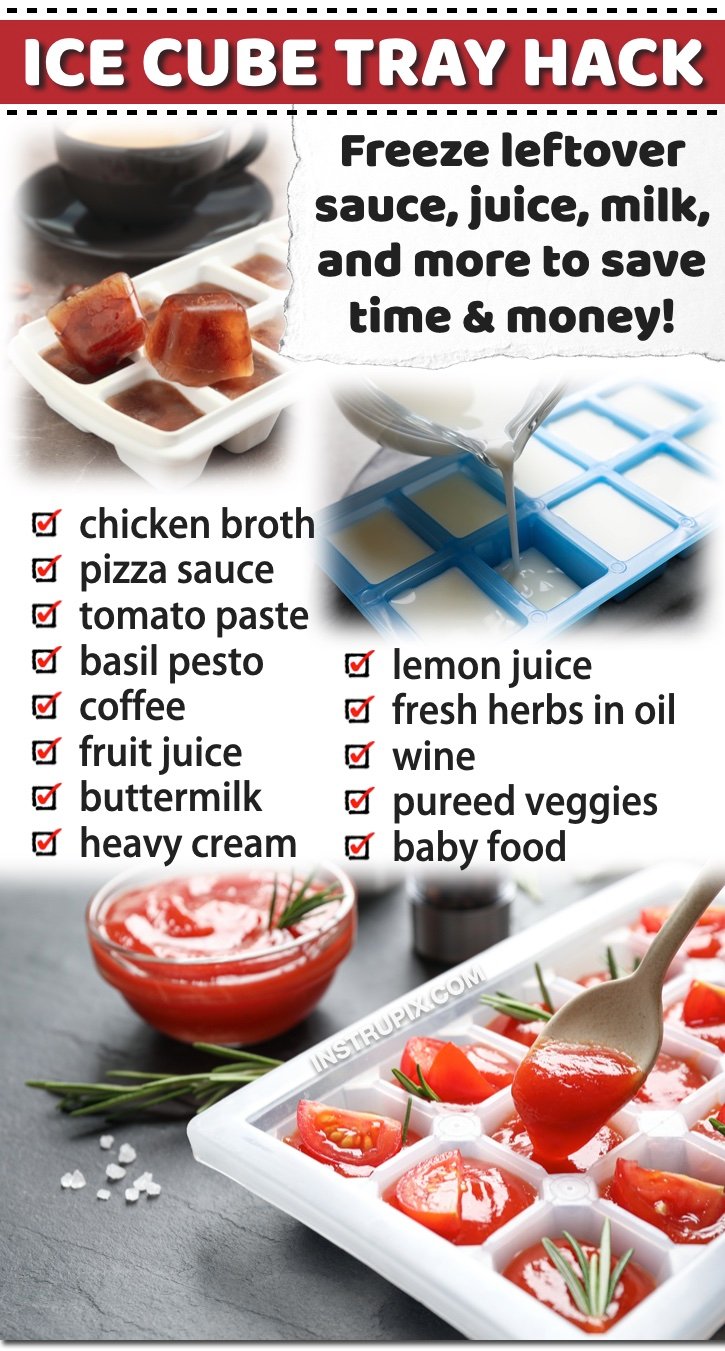 This image is property of www.instrupix.com.
Smart Storage and Labeling
Invest in good quality storage containers
Investing in good quality storage containers is a must for efficient food preparation. Choose containers that are durable, airtight, and stackable to maximize storage space. Glass containers are a great option as they are microwave and oven-safe, and don't retain odors or stains. Ensure that the containers are easy to clean and come in various sizes to accommodate different portion sizes.
Label and date your leftovers
To avoid any confusion with your leftovers, it's important to label and date them properly. Use permanent markers or labels to indicate the name of the dish and the date it was stored. This will help you keep track of how long the leftovers have been in the fridge and ensure that you use them before they spoil. It also makes it easier to locate specific meals when you're ready to eat them.
Organize your fridge and freezer
An organized fridge and freezer are essential for efficient food preparation. Keep similar items together, such as fruits, vegetables, dairy products, and leftovers. Use clear bins or containers to separate different sections and make it easier to find what you need. Regularly check for expired or spoiled food and discard it promptly. By maintaining a well-organized fridge and freezer, you'll save time and reduce food waste.
Time-saving Meal Prep Tools
Invest in a good food processor
A good food processor can be a game-changer in the kitchen when it comes to efficient food preparation. It can chop, slice, shred, and puree ingredients in seconds, saving you significant time and effort. Use it to quickly chop onions, shred cheese, or make homemade sauces and dips. Look for a food processor with a variety of blade attachments for versatile functionality.
Use a mandoline slicer for uniform cuts
To achieve uniform cuts and save time on slicing, invest in a mandoline slicer. This handy tool allows you to slice fruits and vegetables into consistent thicknesses, which is especially useful when making dishes like salads or gratins. With adjustable settings, you can achieve the perfect thinness for your desired outcome. Just remember to use the safety guard to protect your fingers while slicing.
Utilize a kitchen timer for precision cooking
A kitchen timer is a simple but essential tool for efficient food preparation. It ensures that you don't overcook or undercook your dishes, saving you time and avoiding any culinary mishaps. Set the timer for each cooking task, whether it's boiling eggs, baking cookies, or simmering a sauce. This way, you can focus on other tasks without worrying about keeping track of time.
By following these simple and tasty tips and tricks, you can streamline your food preparation process and save time and effort in the kitchen. From planning and prepping to utilizing leftovers creatively, adopting these efficient strategies will not only make your cooking experience more enjoyable but also help you create delicious meals with ease. So, get organized, experiment with new flavors, and make the most of your time in the kitchen!